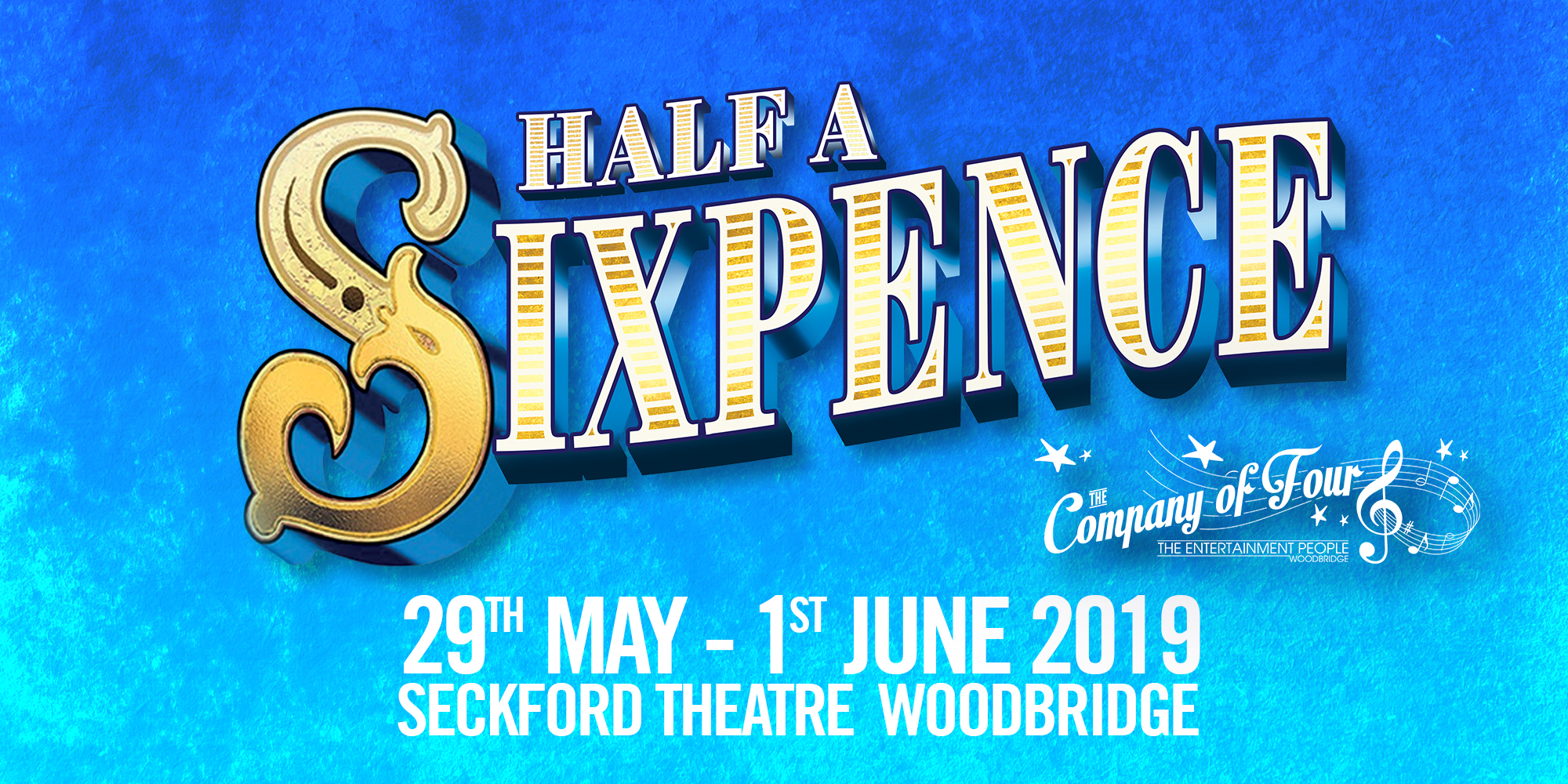 Company of Four are proud to announce our 2019 summer show – the smash-hit musical Half A Sixpence; a Flash, Bang, Wallop of a show, featuring the unforgettable songs "Half a sixpence" and "If the Rain's Got to Fall".
Experience the twist and turns of Arthur Kipps, an orphan and over-worked draper's assistant, as he unexpectedly inherits a fortune that propels him into high society, confusing everything he thought he knew about life, whilst his childhood sweetheart watches with dismay.
Following his success directing "Oliver" last year, we are pleased to welcome back Michael Crane to direct this show. Auditions will be held in the Spring, for performances at the Seckford Theatre in May Half Term.
PERFORMANCE TIMES
WEDNESDAY MAY 29TH – 7.30PM
THURSDAY MAY 30TH – 7.30PM
FRIDAY MAY 31ST – 7-30PM
SATURDAY JUNE 1ST – 2.30PM & 7.30PM